Cheesy title. Sue me.
Anyways...last week we made our way up to Tahoe to play in the snow. We had a GREAT time! Both girls loved it. Emily did great walking through it...better than I did! And Allison LOVED being pulled on the sled.
We did sledding at an empty resort. It was crazy how empty it was! Perfect for us though!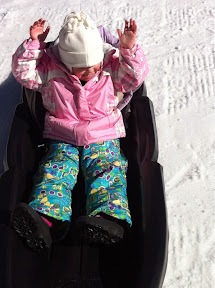 We were able to relax...hang out...have fun! Something desperately needed! I of course have more pictures but they are on the video camera and I'm on my phone. I'll upload them...one day! :-)