I'm so exhausted! The little one had to have surgery today. It was a simple procedure to open obstructed tear ducts.
She did GREAT! She amazed us how well she did with no food! She was a trooper and a cute one at that!
I'm so exhausted I can't even bring myself to write much more. I'm on my phone rocking her to sleep.
And big sister Emily got to have her very first sleepover! She was SUPER excited!! She did great!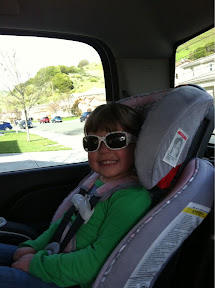 It turned out to be a good day! But I'm off to bed! Night all!
ZZZzzzzz